If you haven't seen these films,
you're missing out ON A LOT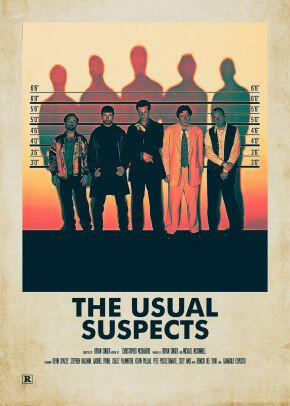 The plot follows the interrogation of Roger "Verbal" Kint, a small-time con man, who is one of only two survivors of a massacre and fire on a ship docked at the Port of Los Angeles. Through flashback and narration, Kint tells an interrogator a convoluted story of events that led him and his criminal companions to the boat, and of a mysterious crime lord—known as Keyser Söze — who controlled them.
Mindblowing; Unexpected Ending; Storytelling-wise, unexceptional!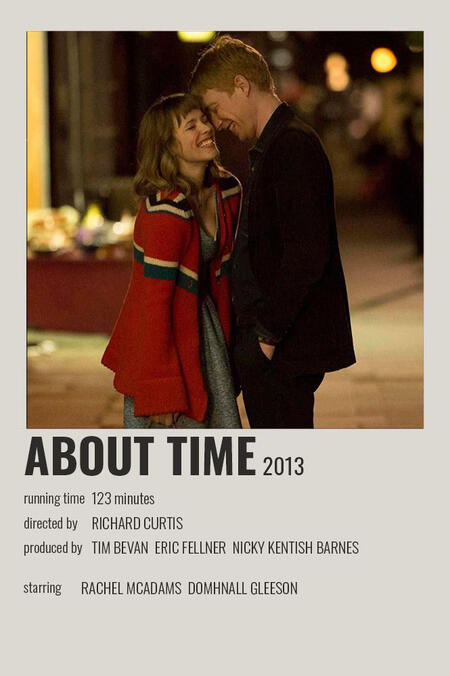 When Tim Lake (Domhnall Gleeson) is 21, his father (Bill Nighy) tells him a secret: The men in their family can travel through time. Although he can't change history, Tim resolves to improve his life by getting a girlfriend. He meets Mary (Rachel McAdams), falls in love and finally wins her heart via time-travel and a little cunning. However, as his unusual life progresses, Tim finds that his special ability can't shield him and those he loves from the problems of ordinary life.
Will make one realize how beautiful life is, how the simplest things matter the most <333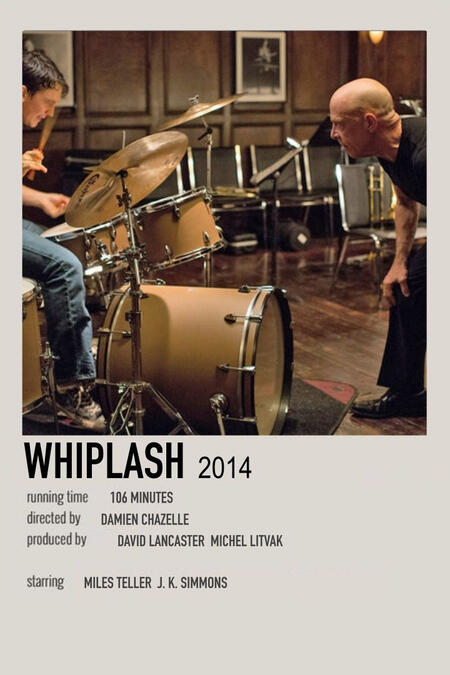 Andrew Neyman (Milles Teller) is an ambitious young jazz drummer, single-minded in his pursuit to rise to the top of the east coast music conservatory. Plagued by the failed writing career of his father, Andrew hungers day and night to become one of the greats. Terence Fletcher (J.K. Simmons), an instructor equally known for his teaching talents as for his terrifying methods, leads the top jazz ensemble in the school. Fletcher discovers Andrew and transfers the aspiring drummer into his band, forever changing the young man's life. Andrew's passion to achieve perfection quickly spirals into obsession, as his ruthless teacher continues to push him to the brink of both his ability - and his sanity.
Passionate; Intense; and most importantly, movie editing at its finest!
A new English teacher, John Keating (Robin Williams), is introduced to an all-boys preparatory school that is known for its ancient traditions and high standards. He uses unorthodox methods to reach out to his students, who face enormous pressures from their parents and the school. With Keating's help, students Neil Perry (Robert Sean Leonard), Todd Anderson (Ethan Hawke) and others learn to break out of their shells, pursue their dreams and seize the day.
Heartbreaking; One's respect for teachers will definitely increase; Perfect for all the poetry lovers out there!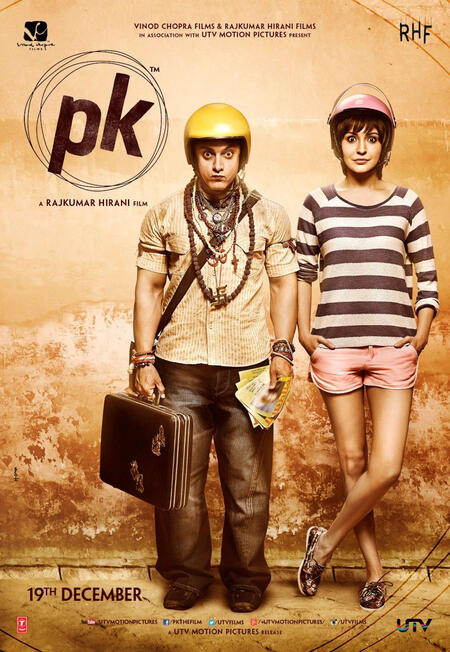 The film follows an alien who comes to Earth on a research mission, but loses his remote to a thief, who later sells it to a godman. He befriends a television journalist and in his quest to retrieve the remote, questions religious dogmas and superstitions. In his journey, he experiences many aspects of humanity, including religions, customs, languages, attire, practices and beliefs.
This film restored my faith in humanity, and I hope it does the same thing to you (: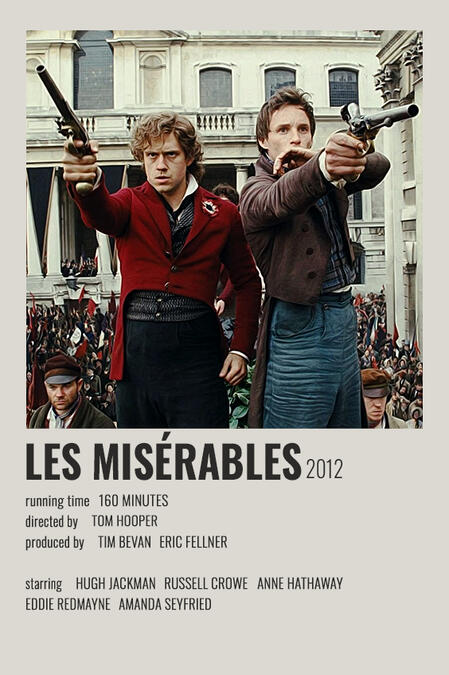 Set against the backdrop of 19th-century France, Les Misérables tells an enthralling story of broken dreams and unrequited love, passion, sacrifice and redemption—a timeless testament to the survival of the human spirit. Jackman plays ex-prisoner Jean Valjean, hunted for decades by the ruthless policeman Javert (Crowe) after he breaks parole. When Valjean agrees to care for factory worker Fantine's (Hathaway) young daughter, Cosette, their lives change forever.
A MUSICAL FILM. Does everyone really deserve second chances? Aren't we all a little miserable?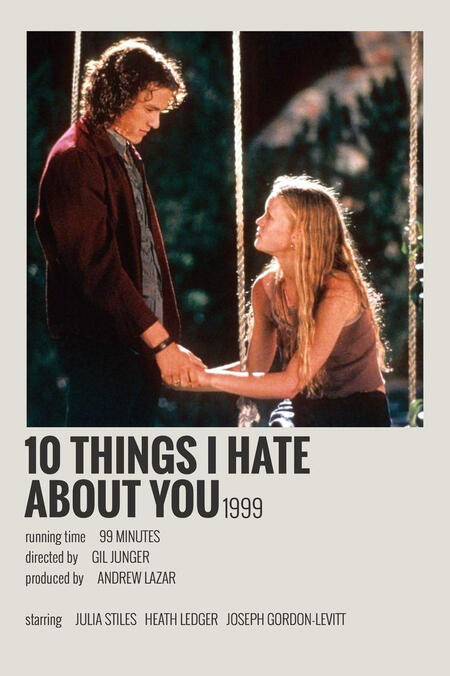 Kat Stratford (Julia Stiles) is beautiful, smart and quite abrasive to most of her fellow teens, meaning that she doesn't attract many boys. Unfortunately for her younger sister, Bianca (Larisa Oleynik), house rules say that she can't date until Kat has a boyfriend, so strings are pulled to set the dour damsel up for a romance. Soon Kat crosses paths with handsome new arrival Patrick Verona (Heath Ledger). Will Kat let her guard down enough to fall for the effortlessly charming Patrick?
Feel-good movie; Relatable; In my opinion, is the best teenage rom-com ever.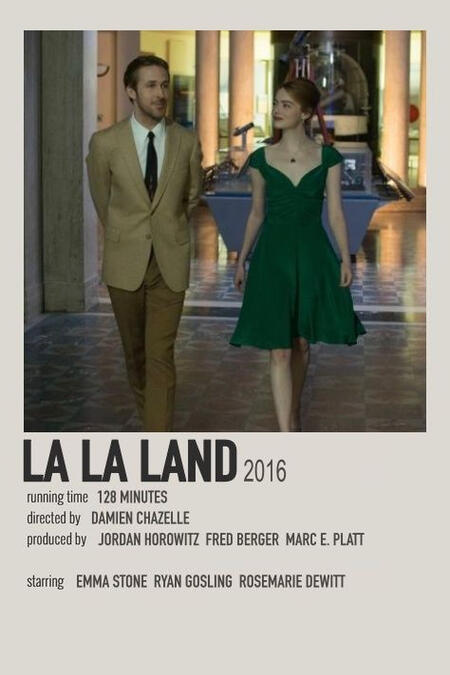 Jammed in a wide stretch of highway in sun-kissed Los Angeles, morning commuters--Sebastian, a suavely charming jazz pianist whom life's got him on the ropes, and Mia, a brilliant playwright waiting for her big break--are off to a bad start. Sebastian, a purist with an undiluted taste in music, has a serious plan for the future. On the other hand, Mia, an incurable romantic mesmerized by the allure of the old Hollywood, is consumed between meaningless auditions. These two L.A. dreamers are meant for each other--and as they keep running into each other under the city's starry nights and plum-hued sunrises--a magical old-school tap-dance romance timidly commences. Indeed, this is the kind of effervescent love that defies reason, that inspires one to have long walks while gazing at the Milky Way of the city's flickering lights; nevertheless, life is as exciting as it is challenging, and the two idealists begin to veer from their dreams questioning which is more important: a once-in-a-lifetime love or the spotlight.
The movie that made me love jazz; the editing, colors, cinemtography, costumes, scoring, story, pure CHEF'S KISS.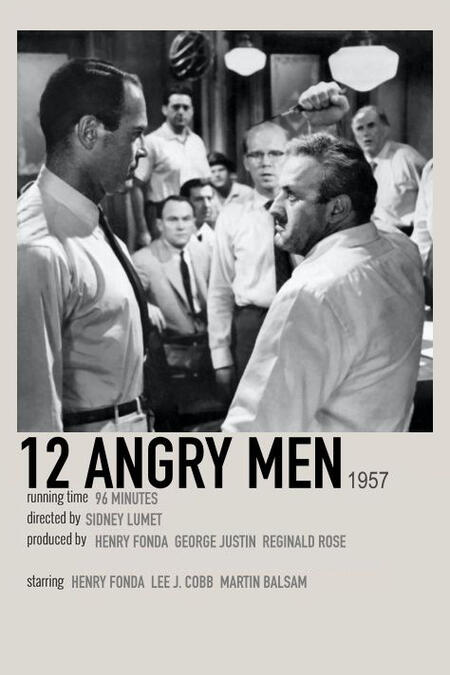 Following the closing arguments in a murder trial, the 12 members of the jury must deliberate, with a guilty verdict meaning death for the accused, an inner-city teen. As the dozen men try to reach a unanimous decision while sequestered in a room, one juror casts considerable doubt on elements of the case. Personal issues soon rise to the surface, and conflict threatens to derail the delicate process that will decide one boy's fate.
I am guilty of loving this movie so much; An underrated classic film; Talks about upbringing, respect, parenting, responsibilities, and shame.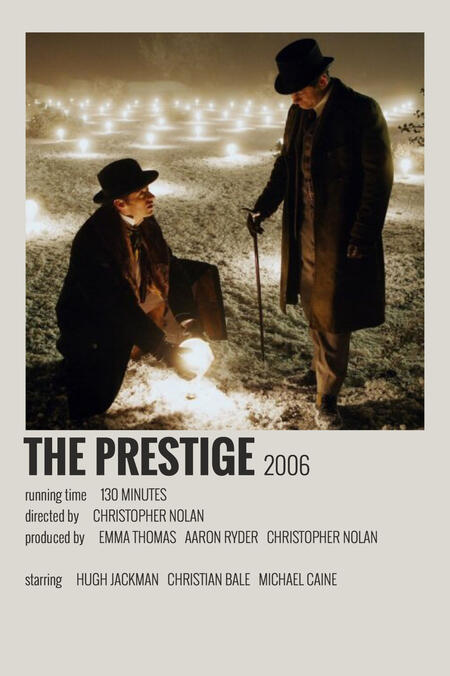 From the time that they first met as young magicians on the rise, Robert Angier (Hugh Jackman) and Alfred Borden (Christian Bale) were competitors. However, their friendly competition evolves into a bitter rivalry making them fierce enemies-for-life and consequently jeopardizing the lives of everyone around them.
The magic of movies; Extraordinary twists and sequences of events; Every scene is vital, meaningful, and part of the act.